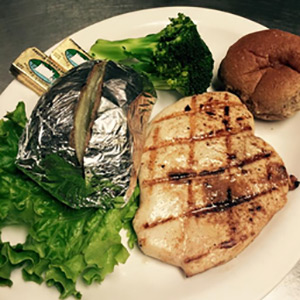 Whether you are looking for a tasty, home-style Mexican restaurant in Angel Fire, NM, or are in search of the best BBQ restaurants in Angel Fire, NM, you will find what you are looking for at Zeb's Restaurant & Bar. We are proud to offer an excellent variety without sacrificing quality, and to offer an atmosphere that is welcoming to families, couples and large groups alike. Here is a closer look at what we have to offer:
Lunch and dinner: There aren't a lot of quality lunch restaurants in Angel Fire, NM, but you can always count on Zeb's for both lunch and dinner that will satisfy your taste buds without straining your wallet. We look forward to serving you and your friends and family.
Full bar: When you visit Zeb's, you don't have to choose between a quality restaurant and a fun sports bar in Angel Fire, NM, because the two are one in the same. Our full bar is stocked with only the best beverages, and we are happy to cater to groups of adults as well as families.
Frequent specials: We like to mix things up here at Zeb's, and make sure that we always offer affordable options for our valued clientele. Some of the deals we've been known to offer include all-you-can-eat fried chicken, beef ribs and catfish strips, as well as a $5.99 chicken fried steak special that includes a trip to the salad bar. Check back frequently to learn more about our monthly specials!
If you are looking for one eatery that is head and shoulders above the other barbecue joints, sports bars and Mexican restaurants in Angel Fire, NM, then come visit Zeb's today! For reservations, please call 575-377-6358 or visit our Contact Us page. Walk-ins are always welcome, too!